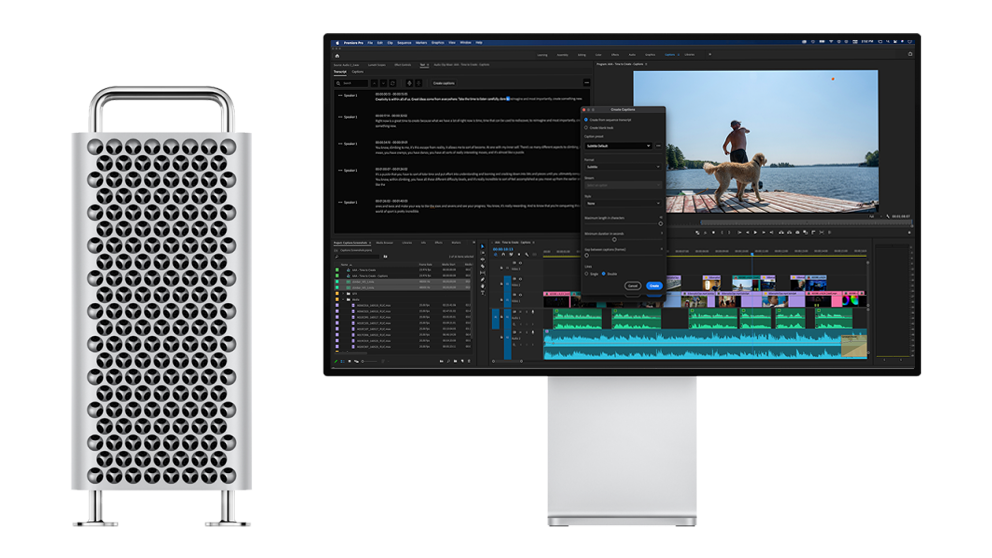 The next generation of the Mac Pro could make its debut in the next few months, according to Mark Gurman.
In a tweet earlier today, the Bloomberg reporter said that, according to his sources, the next generation of the high-end Mac desktop is currently in testing. The software version running on the test machines is macOS Ventura 13.3. Doing some basic historical research, Gurman found that Apple usually does its .3 release sometime in the spring.
So, in Gurman's mind, that could mean that the next generation of the Mac Pro, which will contain the company's Apple silicon processors, could launch sometime in the spring.
The Apple Silicon Mac Pros in testing currently run macOS 13.3. The X.3 macOS release is typically out in spring. https://t.co/Pq4jhEu7BAJanuary 11, 2023
See more
What's expected with the new Mac Pro?
The Mac Pro is the last Mac that needs to make its switch to Apple silicon, the company's in-house processors that have already replaced Intel across the rest of the product lineup.
Tim Cook originally said that the transition to Apple silicon would take two years, but the two-year mark passed in the fall of 2022 with no Mac Pro in sight just yet. The company has hinted that the high-end Mac was still coming, but we have yet to see it or get a solid launch date.
While many have been hyped about what Apple can do packing its own processors in to the Mac Pro, Gurman has poured some cold water on what to expect from the next generation. As previously reported, the next generation of the Mac Pro could feature the exact same design as the current Mac Pro with Intel's processors. It could also, unlike the current Mac Pro, not allow users to upgrade the RAM.
In addition, the company may have abandoned its plan to create a new M2 Extreme chip and instead use the existing M2 Ultra chip for the new Mac Pro, a bummer for anyone who wanted to see Apple fuse to M2 Ultra chips together in order to create Ultron.